We don't usually think of bathroom cabinets and mirrors a requiring a lot of technology.
Bathroom Cabinet World cabinets, however, use a surprising amount of technology to create a luxury bathroom mirror or cabinet that stands out from the rest. From extra bright LEDs to Bluetooth connectivity, you'll find we incorporate technology into a previously low-tech product in order to deliver something that makes your life easier and more enjoyable.
Find out more about the technology in used in our bathroom cabinets below.
POWER SENSORS
Our no-touch infrared power sensors use the motion-sensing technology to turn your cabinet lights and mirror demister on and off. Simply wave your hand 3-6 inches in front of the power sensor and you can turn your bathroom cabinet lights and demister on or off with just a simple motion. No more fumbling for a switch and no more wasting electricity.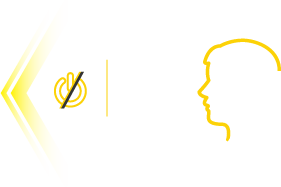 FOG-FREE MIRRORS
Our bathroom mirror demister utilizes a heated pad inside the mirror that is activated by powering on the mirror. This prevents the build-up of moisture on the glass, allowing you to see clearly. The mirror demister powers off when you turn off the cabinet lights.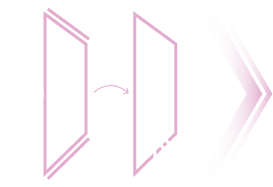 SHAVER SOCKETS
Your bathroom cabinet should do more than just store your toiletries. Our bathroom cabinets feature shaver sockets built into the storage area, allowing you to charge your electric shaver as it sits on the shelf so your shaver is always fully charged and ready to go.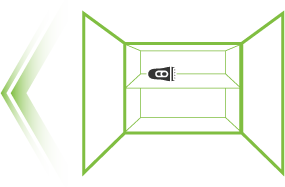 Bluetooth Audio
We use Bluetooth audio technology to turn your bathroom cabinets into a sonic experience. Whether it's relaxing in the bathtub or getting energized before work, our cabinets with Bluetooth audio technology bring music to your bathroom.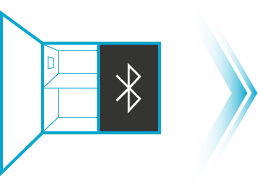 LED Technology
Our LED bathroom cabinets are lit with power-saving LED lights and are available in standard brightness and extra bright. Lighting is a key component in any bathroom mirror, but great lighting doesn't have to use a lot of energy.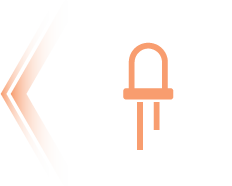 Ambient Under Cabinet Lighting
You don't always need stark, bright light from your bathroom cabinet. Sometimes a soft, ambient light allows you to see just as well while offering a gentle and stylish means of lighting your bathroom.
These cabinets provide the bright light you need from your bathroom cabinet, but they also include a softer ambient light beneath the cabinet for illuminating your faucet and countertop. Our collection of ambient lighting bathroom cabinets provides one of a kind selection as well as top value.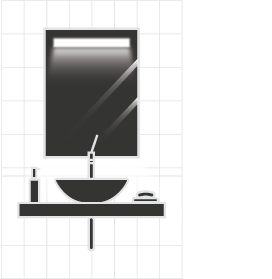 Colour Change Lighting
Bathroom Cabinets
A little ambient lighting can really change the feel of a room. The colour of the light can impact your mood, complement your décor, and create a sense of elegance and style. Our bathroom cabinets with colour change lighting utilize energy efficient LEDs and offer a diverse selection of programmable colours. View our collection of bathroom cabinets featuring colour change lighting below.