bathroom cabinets with lights
Tired of searching all over for the perfect bathroom wall cabinets? Bathroom Cabinet World's selection of high quality products delivers stunning style at a price that's just right. Our selection is carefully curated, so you're sure to find just the right cabinet for your bathroom.
Colour Change Under Lighting
A little ambient lighting can really change the feel of a room. The colour of the light can impact your mood, complement your décor, and create a sense of elegance and style. Our bathroom cabinets with colour change lighting utilize energy efficient LEDs and offer a diverse selection of programmable colours.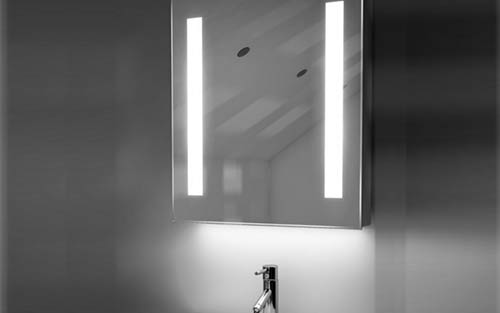 Bluetooth Speakers
Sing in the shower or relax to your favourite album while having a soak in the bath with our innovative Bluetooth audio bathroom cabinets. Featuring built in marine speakers that can safely withstand the moisture and temperatures in your bathroom.

Top Light
Cabinets
Our range of Top Light Cabinets have a clean, simple style, with gorgeous mirror side panels that allows for seamless integration with your bathroom space.
Standard Illuminated
Bathroom Cabinet World offers a great selection of sleek and stylish illuminated cabinets.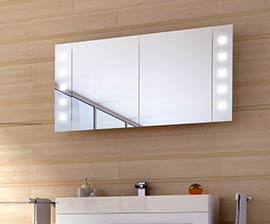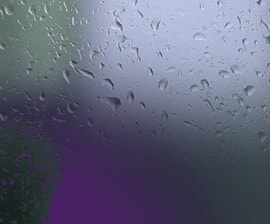 Heated Demister doors
Avoid the annoyance of fogged-up mirrors with our demister bathroom cabinets. These products all feature a heated mirror that prevents the buildup of condensation on your bathroom mirror, allowing you to see clearly no matter how steamy things get
Bathroom Cabinets
A quality bathroom cabinet is a real essential, and a fantastic design can also greatly enhance the looks and ambience of your bathroom. The right cabinet can help you transform your bathroom into a relaxing haven. Our extensive range of bathroom cabinets offers unbeatable variety and includes a product that's the perfect addition to any bathroom space. In our stylish and contemporary collection, you'll find a host of sleek designs that will instantly modernise your bathroom, whether you're seeking updated fixtures or renovating it completely.Of course, all of our bathroom cabinets offer ample storage for total convenience. We have cabinets in a variety of sizes to cater for any household and space. Not only that, but many of our bathroom cabinets come equipped with great added features such as adjustable shelving, integrated shaving sockets, LED lighting, or Bluetooth audio technology. Whatever your requirements are – whether you love background music whilst you get ready or need the right lighting to look perfect at any time – our comprehensive range includes the ideal solution.
All of our cabinets are built with the highest standards in mind. Whichever design you choose, you can do so with total confidence thanks to our 10-year warranty across all products. We also offer free next day delivery, letting you update your bathroom straight away with one of our stylish cabinets. Choose your new cabinet today to instantly revitalise your bathroom.